AFFORDABLE

PRICES

FRIENDLY

& TIDY

WORK

GUARANTEED

LATEST

TECHNOLOGY

​​​​GLOSS, SHINE, REFLECTION IN TN23...
Pride, family, guests, customers...
A wide range of positive emotions...
Once your old, tired wooden floors have been transformed through floor sanding and sealing.
Whether In the home, office, bar, school or shop, this is a job that requires the skills of a specialist floor restoration company.
Floor Sanding Ashford, TN24 are your choice for all floor repairs and resealing.
From hardwood boards to parquet and mosaic blocks - and from any age and level of condition, you'll receive the best advice from our experienced team. We have restored hundreds of floors for over twenty years.
​​​Damaged or shabby timber? We'll replace and repair the offending blocks and boards.
Covered in paint and sealant? We'll sand it away to a smooth bare wood.
Change of colour to match your decor? Go lighter or darker. A pale and bleached look such as Scandinavian white will enhance kitchens and open plan dwellings.
​Fresh protection to last and look good? Choose from natural oil, hard wax or lacquer.
As for dust and disruption, you may relax. Modern sanding is virtually dust free. And any inconvenience will be minimal as we can work flexibly to suit your schedule - at weekends or even overnight.
So call us today for your free assessment. Your new floor could well be superior to the original, given the improvements in floor products and restoration techniques.
And add another emotion to that list. Satisfaction.
Floor Sanding Ashford - for all your flooring needs in TN23.
ASHFORD ODYSSEY
Dear old Middlesex. Although Ashford is now in the Surrey suburb of Spelthorne, it retains its old-time identity - in name at least – as a Middlesex village.

​The vestiges of Ashford Common are a reminder of its popularity as an area for military manoeuvres during Georgian times.
​​The remains of a bridge of 1789 are incorporated into the current Fordbridge roundabout.

The church was designed by the famous Victorian architect, Butterfield. Much restrained compared to the notorious polychrome of his St Margaret's, Westminster.
​So Ashford is ripe for renewal! Solid and dependable - why not start with the wooden floors in your property?
Latest News, Recommended Articles & Tips
Perfect methods for floor finishing success
When you come to finish your hardwood floor, it's the attention to detail that makes all the difference. Assuming you've used the right grit sequence when floor sanding, and you've hired dust free sanding equipment for easy clean up, you should have a perfectly smooth and even surface on which to apply your chosen finish. Getting it right is the difference between floors that add value and the wow factor to your home, and floors that will need sanding and finishing again.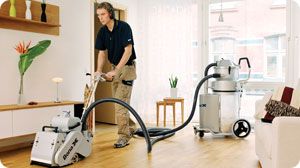 Finish with a primer
When you apply a primer, you ensure that the adhesion between your floorboards and your chosen finish is optimal. Using a primer will also help to prevent your floorboards from side bonding. Another advantage of finishing with a primer is that you don't have to sand after the primer coat is applied - simply wait the recommended amount of time before applying two coats of your chosen finish, sanding between each coat.
Finish without a primer
If you choose not to use a primer, then you'll need to apply three coats of finish with an intermediate sanding between each coat. While using more coats of finish will create a durable and long-lasting finish, you can also run the risk of losing the natural appearance of the hardwood.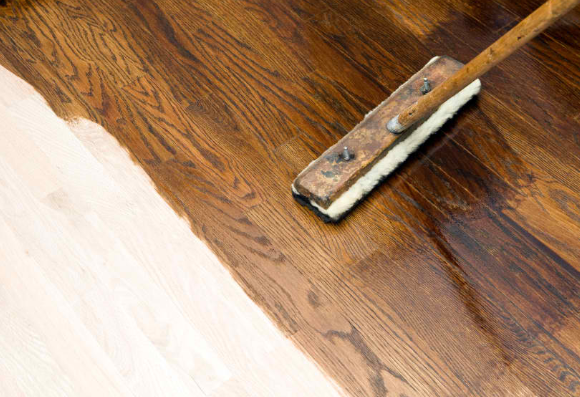 Don't skip the sanding
The key to the perfect finish, whether or not you choose to use primer, is to sand between coats. A buffer using a 100-150 grit sanding screen is the ideal tool, as it's a less aggressive way of smoothing down the wood grain that becomes raised after the first coat of finish.
Since you're simply re-smoothing the surface, you only need to use low pressure. Move quickly across the floor and then sand the edges quickly and lightly with a hand block or orbital sander. You'll need to use the same grit for both processes otherwise you'll create a visible transition between the two areas.
The aim of intermediate sanding is to create that perfect smooth finish, so be gentle otherwise you'll sand off the finish you've already applied. Do that and you'll create darker areas that will stand out when the final coat is applied. A gentle touch and a sanding screen gives perfect results, so if you want to create that wow factor floor, intermediate sanding is a step you can't afford to skip.
Before & After